How to import the demo data in Diginex and in the new themes
15/11/2016 11:25 AM
Articles
523 views
To make your WordPress site journey using our theme, we now provide you an easier way to import demo date. 
With the help of import option from theme options you can quickly duplicate your site as our demo. The demo content includes all posts, pages, widgets, theme options settings and menus. The process is seamless and just takes few minutes.In this tutorial, we are going to show you step by step process on how to import the demo data in the new themes.
Warning: Importing demo data will replace your current theme options, sliders and widget settings.Importing data is recommended on fresh installs only. Importing on sites with content or importing twice will duplicate menus, pages and all posts.
1. First of all you need to install recommended plugins to ensure import of all content.

2. Then go to theme options and find import option menu: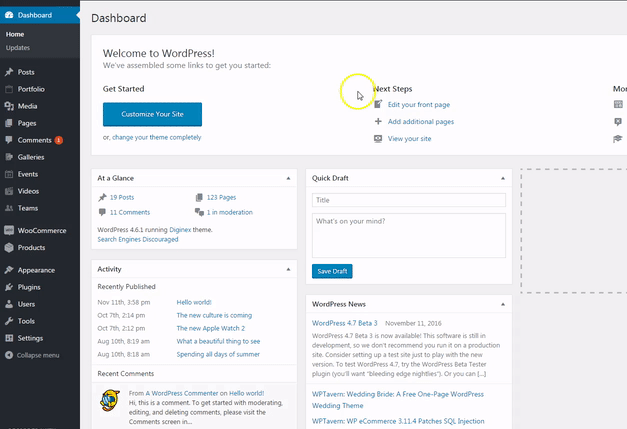 3. Here you have the possibility to choose the demo you want to import. In Diginex theme you have four types of demo:
   -
TECH
   -
LIFESTYLE
   -
BLOG
   -
VIRAL

4. After choosing the demo you want just have to access the button 

.
5. All done. That was easy. Your demo content is already imported have a look.
Well that's it. If you have any confusion you can contact us with a ticket.

Print Article
Related Articles